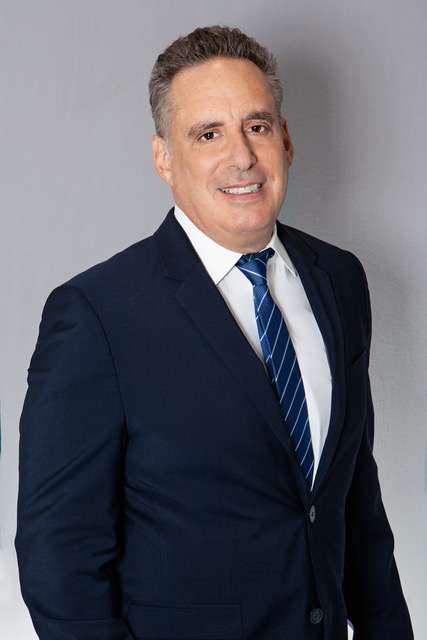 Jeffrey I. Golden is a Receiver, Bankruptcy Trustee and Examiner. He is a founding partner of Weiland Golden Goodrich LLP and a former shareholder of Buchalter, Nemer, Fields & Younger. He also serves as a expert witness in federal and state criminal and civil matters.
He received his undergraduate degree from the University of California at San Diego – Revelle College in 1984, cum laude, and his law degree from the University of Southern California Law School in 1987. After graduation from law school, he served as a law clerk to the Honorable Peter M. Elliott and to the Honorable Calvin K. Ashland, Judges of the United States Bankruptcy Court and the Bankruptcy Appellate Panel.
Mr. Golden is adjunct professor of law at the University of California, Irvine School of Law teaching bankruptcy and co-Editor-in-Chief of the California Bankruptcy Journal, a national publication. He also has lectured and written various articles regarding insolvency and commercial law matters. Mr. Golden has served as a Co-chair of Ninth Circuit Judicial Conference Lawyer Representative and is a past President of the Orange County Bankruptcy Forum. Since February 2005, Mr. Golden was selected by the publishers of Los Angeles Magazine as a Super Lawyer, representing the top 5% of the practicing attorneys in Southern California.
Mr. Golden was selected to receive the OCBF's Judge Peter M. Elliott Award for outstanding ethics, scholarship and contribution and the CDCBAA's Judge Calvin Ashland "Trustee of the Year" Award. He also was appointed to serve on the California State Bar Client Security Fund Commission allocating millions of dollars to victims of attorney abuse. He also has been an adjunct faculty member of the University of California at Irvine Extension Program, teaching bankruptcy litigation and currently is an adjunct professor of bankruptcy law at UCI Law School. Mr. Golden is a graduate of the Straus Institute for Alternative Dispute Resolution at Pepperdine University School of Law, and serves on the panel of trained mediators in bankruptcy matters for the United States Bankruptcy Court, Central District of California.
Mr. Golden engages in a variety of charitable services. He has been President of the Huntington Seacliff Elementary School PTA, active with Serving People In Need (SPIN), Laura's House, and other local charities. Mr. Golden was also previously selected to Chair a national committee to develop family programming and family conferences for entrepreneurs for Entrepreneur Organization.
Mr. Golden concentrates his practice in the areas of business reorganization and complex receivership and bankruptcy litigation in the state and federal courts. He is available to mediate bankruptcy controversies and other commercial disputes.